The O'Neill Surfing Hainan Open is now fully subscribed. We have no extra space for competitors.
If you've already booked your place in the competition, make sure you have a look at this competitors' guide for important information on what to do and where to be.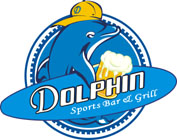 For Hainan's only surf competition (and probably Hainan's best beach party as well), we will take over the normally sleepy beach of Riyuewan, on Hainan's southeast coast.
This year's event will have four divisions - Shortboard, Longboard, Bodyboard, and Stand Up Paddleboard.
Marking a first in Chinese surf history, there are professional divisions in both the shortboard and longboard competitions this year, with several big name pro-surfers taking part.
Feel free to come on down to Riyuewan and watch.